Just in time for Summer Solstice! Wow - I have been working on this project for 2 solid weeks and here it is summer solstice - and it is complete. What a fun project to work on. Stepping out of the familiar into this Forest of fantasy has been very fun.
I started with preliminary sketches and went to marker comps. Worked with my wonderful TomBow markers to simulate the paint colors. Over and over again. Couldn't decide on the color of the leaves. Gathered my inspiration from Dutch, Scandinavian and eastern Euro folk traditions. I also wanted to include the feeling I always have when attending this magical festival tucked into the forest of western Oregon. Then I took off from there with creatures and floral designs that just frankly made me happy. I wanted to keep the color pallet simplified, and the forms stylized and graphic. So Although it was hard, I tried not to add too much detail. Some say it's what you don't paint that gives a thing character.
Anyway with a little help from my daughter, Aubrey, and her friend Lucy, we had the whole thing done within our 2 week deadline. Thanks to my husband Robbie McClaran for all his support in the design and production as well.
These are some process images - enjoy.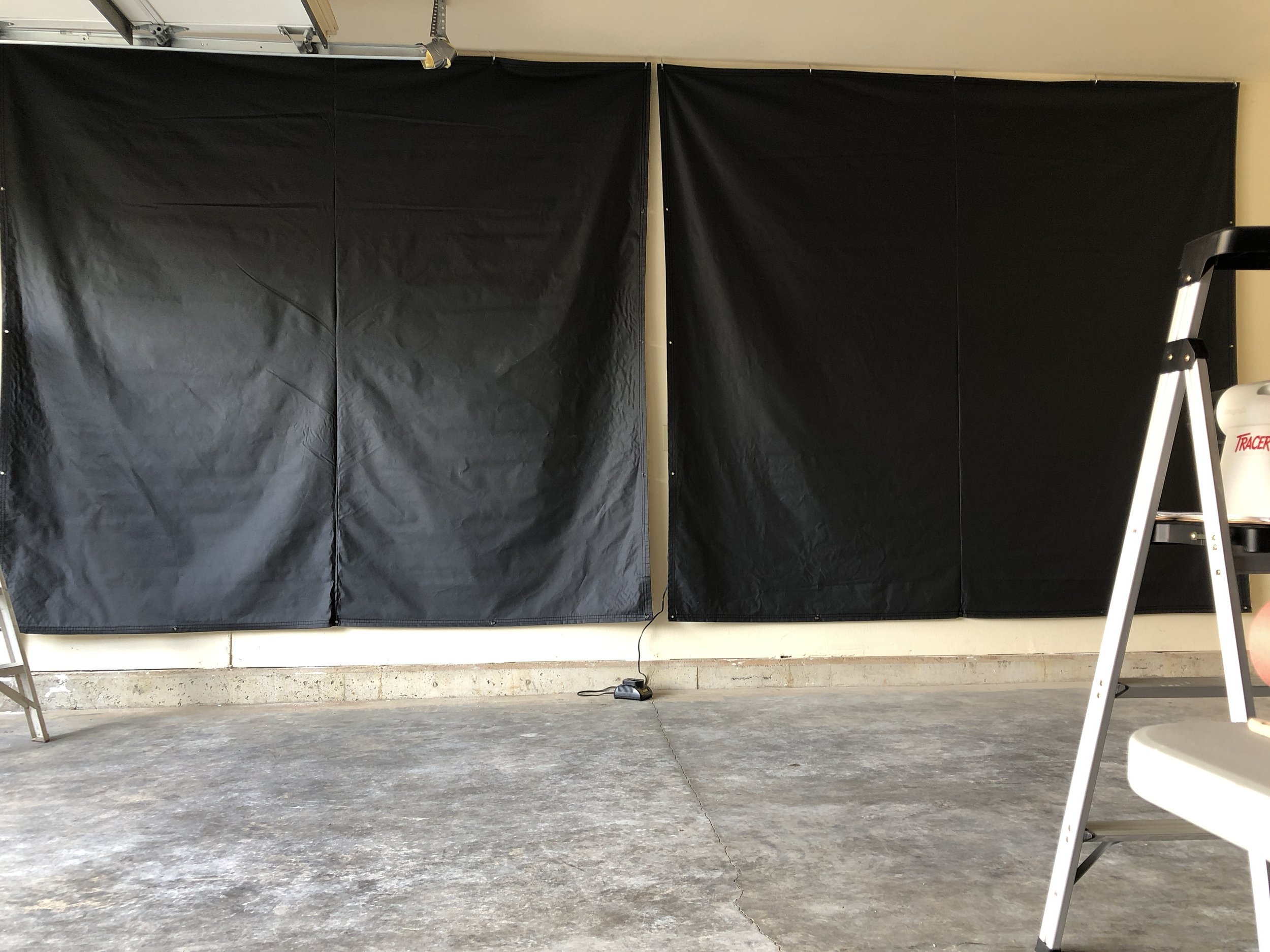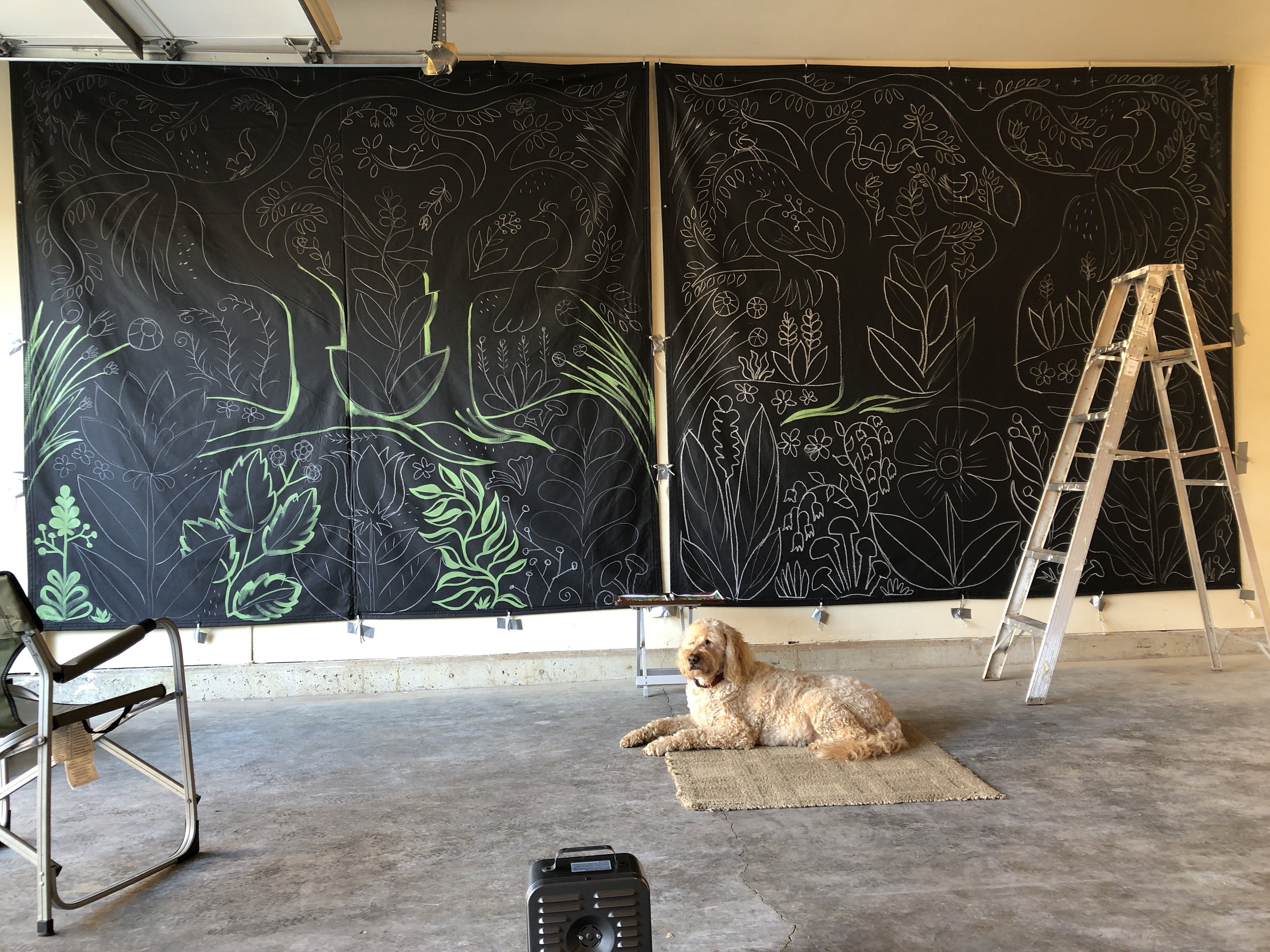 Scroll through some of the process in the above series of production stills.
The below Gallery of Detail images are now available in my Gallery as Archival Prints.